AltiGen Training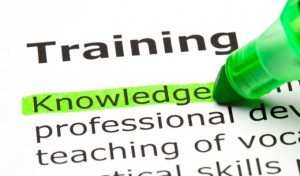 For over 10 years CTI has been providing specialized training for AltiGen end users and recently we have rolled out customized training for all of our UC platforms. Whether you are looking for basic end-user and start-up training or full administrator training, CTI can help your organization get the most out of your UC Solution.
CTI Training can build a customized package based on your specific communications platform and business model to ensure that your employees get the very most out of your investment. These packages can include a combination of end-user and administrator training and can be delivered remotely through the web, here at our training center, or on-site at your location. Please call for details.
Our AltiGen training courses are designed to help students walk through the many features available to an end user with today's advanced UC platforms and cover everything from VoIP phones, voicemail, and the various client applications to advanced end user tasks for call center agents, supervisors, and reporting. CTI AlitGen training classes are taught by our product experts who are working on and supporting the various systems day in and day out. They bring real world experience and are versed in the many different applications and environments these UC systems are deployed. Their real world experience adds a personal touch to every class going "beyond the user manual" to provide real knowledge to our students.
"The instructor and class material provided a wealth of information." – Brandon Hynes MES Group, Inc.
Our longest running training class is our AltiGen MaxCS administrator class
This intensive course was developed under the guidance of the AltiGen corporate office with the help of dealers, installers, and customers. Each graduating student receives an "ACE" Certification (AltiGen Certified Engineer) since the CTI Training class format is similar to what AltiGen corporate provides to its own engineers.
CTI Training offers a three-day course covering MaxCommunications Server, Phone and Voicemail Basics, Client Applications, Enterprise Manager and VoIP, plus an additional 4th day covering call center applications ACC and ACM.
"The instructor was great.  He really explained things so I could understand them." – Aileen Serge, Dexter Magnetics
All of CTI Training's various courses are offered as live remote through our web connection, on-site at our training center in Colorado or on-site at a customer's location (minimum class size, travel and per diem charges apply for on-location training).
In addition, comprehensive administrator training courses teach everything from the basic skills of extension configuration to troubleshooting and multi-site implementation of Voice over Internet Protocol (VoIP). All students who complete an CTI Training Administrator Training Program, either on-site or live-remote, will receive their ACE (AltiGen Certified Engineer) certification.
Please contact us to find out how we can help with your training needs.