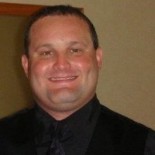 In today's blog I wanted to focus on some of the advantages of moving to a VoIP end point (IP Phone).  As you are reviewing the cost of a VoIP system, the areas below are a great place to look for some ROI.
As with any piece of electronic equipment, the older the equipment the more it costs to maintain.  Most organizations are in the process (or have completed the process) of moving from analog phones to VoIP phones.  This transition has a number of advantages:
VoIP phones are more flexible and are more feature rich than analog phones.
VoIP phones can be deployed in a much denser environment, allowing for more scalability with less infrastructure.  If you go with Cloud solutions there can even be no infrastructure.
VoIP phones use the same internal infrastructure as your data network; this allows for substantial cost savings in not having to manage a separate analog wiring plant.  It eliminates the need for cross connects and punch downs on old wiring.  This makes supporting VoIP phones much more efficient and can even be done remotely in many cases.
Many call centers have eliminated the desk phone for their agents using Softphone technology and headsets.
Business grade analog phones are getting more difficult to obtain and the price of VoIP phones is coming down or can be eliminated with a softphone.
A move towards VoIP allows for the eventual transition to All-Software based UC solutions.  Companies are beginning to utilize the benefits of virtualization technology in the phone system space; transitioning towards a mostly VoIP solution sets the table for eliminating your server hardware completely.  These All-Software solutions are very scalable and eventually could be used to provide IP service to all of your locations from a single commodity server or Virtual Machine.
Chad Pohja is Vice President for CTI Communications.  Interested in learning more about VoIP?  Visit our Resource Center here, or contact Chad directly at chad@cticommunications.com.