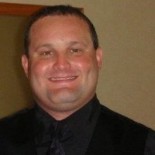 Today I want to talk about Microsoft Lync and the SMB.  Since the release of Microsoft OCS, we have all been hearing about how Microsoft is making their play to challenge Cisco and Avaya in the voice world.  We have watched OCS transition into Lync 2010 and now Lync 2013. While continuing to pick up market share at the enterprise level (now considered 3rd), Lync is really becoming, from a functionality standpoint, a viable option for a PBX replacement for all business sizes.  Now the question is: How does Microsoft move Lync into the SMB market to compete with the likes of Avaya, ShoreTel, Mitel, and others?  A full enterprise voice deployment of Lync is complicated and costly from a hardware and license standpoint.  Customers in the SMB space want their phone systems to just work, and traditional PBX vendors have systems that are proven and in many cases have been installed and running for decades.
The answer to this is the "Lync Appliance."  This concept is not new and a number of companies such as StartReady, Sangoma, and even Dell have products on the market; however these solutions, while interesting and powerful, are still targeted at larger customers.  AudioCodes has recently changed the game with their One Box 365 complete Lync voice solution.  AudioCodes has long been the leader in Lync certified gateways, Session Border Controllers (SBC), and Survivable Branch Appliances (SBA).  They have taken their years of experience with these devices and combined a full Lync deployment on a powerful gateway/SBC designed for seamless integration into Microsoft Office 365 for a Hybrid voice solution for the SMB.
As the adoption of Microsoft Office 365 in the SMB space continues to grow rapidly, more and more customers will ask: How do I use Lync as my phone system?  The AudioCodes One Box 365 solution, at least at the present, is looking to be a great answer to this question.