Jive Does Unified Communications in the Cloud
About Jive
Jive Communications provides Hosted VoIP and Unified Communications to the commercial and public sectors. Jive's hosted platform, Jive Cloud, delivers the most simple, reliable and affordable communications services available to the enterprise market. It offers a comprehensive suite of features and a proprietary communications solution.
Simple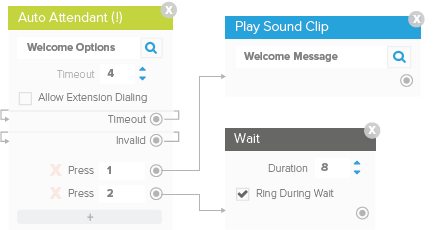 Jive's online suite of PBX administrative tools removes the complexity from your system management. Create users, change voicemail boxes, and add ring groups with the simple click of a mouse. All changes to your auto-attendant configuration occur in real-time using our innovative drag-and-drop Dial Plan Editor. Jive puts complete control of your telephone system in your hands.
Reliable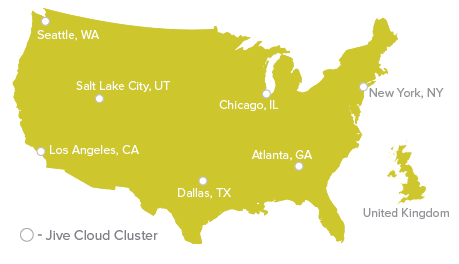 Jive Cloud is a cloud-based platform with eight data centers located in the U.S. and Europe. Each installation of Jive Cloud is fully able to handle all aspects of system functions, including call routing, device registration, online configuration, etc. Each of these data centers is connected b y redundant bandwidth connections, creating a full-mesh topology to ensure consistent service delivery.
Affordable
Jive Hosted VoIP is delivered at a lower price point than legacy systems and produces a dramatically lower total cost of ownership. Jive's Hosted VoIP pricing comes in 5 tiers based on the number of users in your business. Each plan comes with unlimited minutes, Jive's top-ranked Technical Support, and monthly contracts.