Microsoft Lync

AudioCodes One Box 365 – Giving a voice to the Office 365 Solution!
Have you heard the buzz about Microsoft Lync? Is it right for your business? How complicated is it?
Over the last few years, Microsoft Lync has evolved from an industry-leading Instant Messaging and Presence platform to a full-featured Unified Communications solution. It finally brings together all of the ways your business communicates onto a single platform with a single interface for your end users. As Microsoft Lync has evolved, it has been targeted at the medium-to-large enterprise customer. As more and more customers migrate to Microsoft's Office 365 Cloud solution, many wonder, "How do I unleash the power of Lync, and use it for all of my communication needs?" Until recently, the answer to that question was a complicated solution involving multiple servers and gateways, all working together to allow for everyday phone calls to be integrated into Lync's amazing peer-to-peer voice and video architechture. CTI Communications is excited to offer our customers a great new solution from Lync leader AudioCodes: AudioCodes One Box 365. AudioCodes One Box 365 allows businesses of any size to access the full functionality of Microsoft Lync, and replace their legacy phone systems with a powerful solution that truly simplifies your communications.
AudioCodes One Box 365 is a complete Lync enterprise voice solution for Office 365 customers. Designed for Office 365 customers looking for a turn-key PBX replacement solution, AudioCodes One Box 365 is an appliance-based Enterprise Voice offering that includes all the required server components, connectivity equipment, end-point devices, with installation and support services from CTI Communications, all in one package with one simple price. AudioCodes One Box 365 offers wide-ranging flexibility, enabling it to be customized to complement existing services and fit any business model.
Benefits
Local and Long Distance Calling
Multi-Party Conference Calls
Full Video and IM capabilities
Full UC without compromising cloud benefits
One-stop-shop solution
Simple and fast to deploy
Key Features
Lync Server roles and gateway/SBC all in one box
Intuitive GUI for self-management
Seamless integration with Office 365
Full PBX enterprise voice features
Are you ready to give Office 365 a Voice? Contact CTI Communications today to learn more about how your organization can utilize Audiocodes One Box 365 to move your communications into the future. Not ready for Office 365? Audiocodes One Box 365 works with your Microsoft Exchange server providing a full Unified Communications to businesses of any size. Contact us today to get a free consultation, and see if Office 365 and AudioCodes One Box is right for you.
What is Lync Online?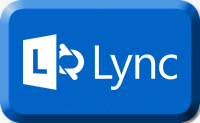 Lync Online is a new way to connect people from around the globe in order to give users a single interface for communication. Make your communications more efficient by providing one place to manage voice and video messages, instant messages and even face-to-face meetings. Lync is also integrated with Skype, so using Lync Online also allows you to interact with any Skype user via instant message, voice communication and video conferencing.
How does Lync Online Work?
Businesses and organizations can subscribe to Lync Online in order to maintain their collaboration and communication methods without having to maintain on-site servers to keep up with the data. Because Lync is hosted on multi-tenant services, it can serve multiple customers at the same time. The servers are housed and maintained by Microsoft but are still accessible to Lync users either via the Internet or through a corporate network. Lync can be reached via a plethora of devices for easy access. Lync Online can be purchased on its own or part of Office 365 for Enterprises. In the latter option, Lync Online also comes with Microsoft Exchange Online, Microsoft Office Professional Plus, Microsoft Office Online and Microsoft SharePoint.
What Features Does It Include?
Voice calling – use your computer or other device to make voice calls to other Lync or Skype users and efficiently reach users in your organization or other organizations that use Skype and/or Lync.
Presentation tools – make your online presentations more effective with virtual white boards and easy screen sharing.
Presence information – get real-time information on location and availability as well as easy photo and instant messaging sharing between users.
Enhance meetings – engage in web meetings via audio or video and moderate, coordinate and join meetings on-the-go.
Flexible conference calls – allow customers who aren't subscribed to Lync into your conference calls so you can make sure that effective communication is extended to everyone.
Lync Online starts at just $2.60 per user per month. Learn more about this revolutionary communications suite!